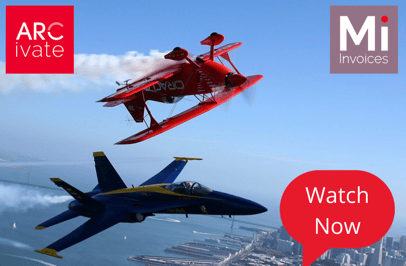 Webinar IDR (Intelligent Document Recognition) does it work for you?
Recorded on 3rd March
Invoice automation solutions are nothing new, but the change in model from on-premise to SaaS-based ERP solutions has led to organisations trying to build a solution into the ERP system.

One such solution is Oracle's IDR which is provided as part of Fusion Cloud ERP. Does this out-of-the-box solution meet your needs or are you coming across issues because your business processes are simply different?


Does a Tax Engine assist with Invoice Automation and Source-to-Settle?
We have implemented many invoice automation solutions for customers, but one question that always comes up is;
"how do we handle tax and what is the best approach?"
Whilst it used to be a requirement that invoice automation should handle tax, the current approach should be to answer "No, what tax engine are you or have you implemented?"