Duncan Coyle
Development & Support Director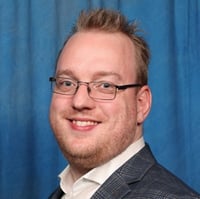 Duncan has been at Arcivate for over 10 years and has worked on many of our key automated invoice processing software projects. Developing his skills to become an effective business analyst and functional consultant for the P2P processes of Oracle ERP applications, including ERP Cloud and E-Business Suite.
He has also used the skills of investigation and research to better understand the details of the embedded processes of procurement and accounts payable, which has allowed him to assist our clients to enhance their invoice processing.
Using this knowledge and approach has enabled him to lead the development and support teams to ensure the customer business requirements are fully implemented and delivered effectively.