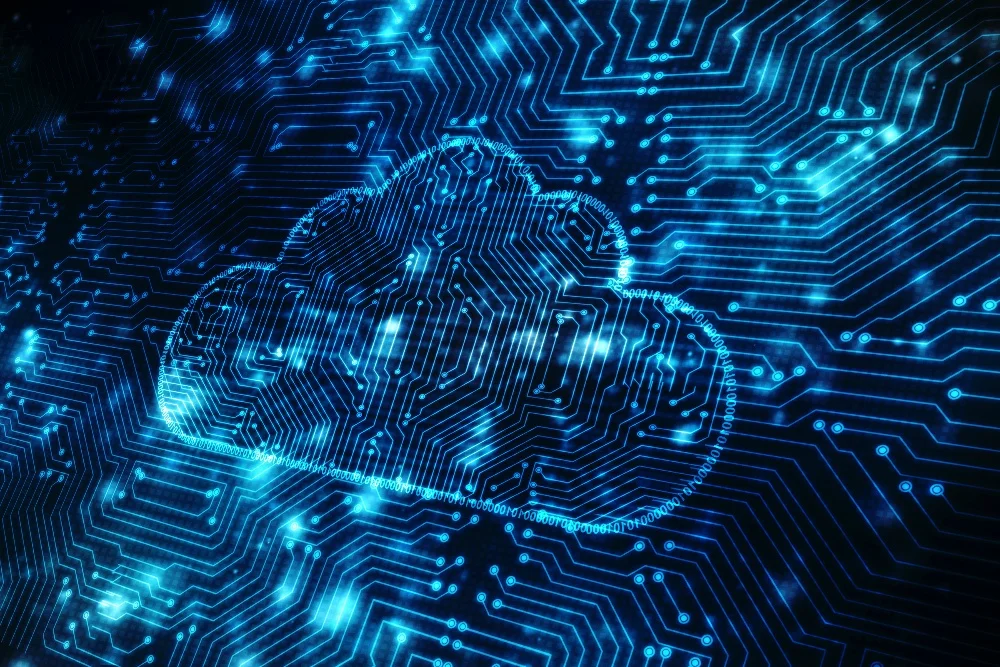 Arcivate a leading UK independent Oracle ISV, has been selected to become a supplier in G Cloud 13 by the Crown Commercial Service (CCS). This will assist Government and Public Sector organisations in automating their Accounts Payable (AP) department and the processing of their inbound Supplier Invoices. The solution streamlines the AP invoice process by utilising the latest Optical Character Recognition (OCR) and seamless integration to reduce errors, increase throughput and boost efficiency.

The Mi Invoices Software as a Service (SaaS) solution will provide organisations with a modern, secure and fully supported automated invoice processing system that delivers business benefits by optimising and improving your Procure to Pay (P2P) processes.
The Digital Marketplace accelerates the adoption of proven and predictable cloud computing services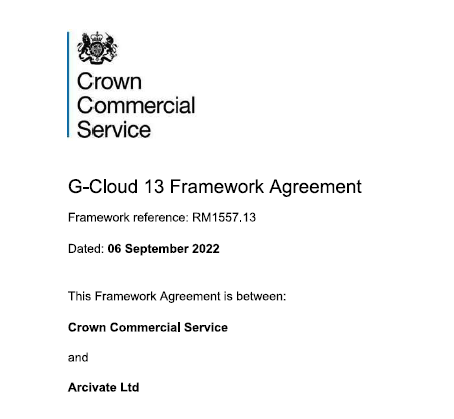 Arcivate's Cloud SaaS solution Mi Invoices, is now available to organisations via the Digital Marketplace online at https://www.digitalmarketplace.service.gov.uk/.
The Digital Marketplace has been created by the Cabinet Office to provide public sector organisations with faster and more cost-effective access to cloud-based services from a variety of suppliers.

The latest G-Cloud framework allows you to choose and purchase cloud services covering infrastructure, platform, software and specialist cloud services. The framework is for commodity-based, pay-as-you-go cloud services.

Each supplier included in the Digital Marketplace has been pre-approved and procuring services via the catalogue eliminates the need to issue tenders via the OJEU (Official Journal of the European Union).
Arcivate services are available on
Lot 2: Cloud software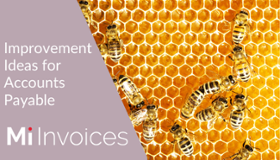 2.4 Cloud software Services sold through G-Cloud are applications that are accessed over the internet and hosted in the cloud.

The G-Cloud cloud software Lot is equivalent to the National Institute of Standards and Technology definition of 'Software as a Service':

http://nvlpubs.nist.gov/nistpubs/Legacy/SP/nistspecialpublication800-145.pdf
G-Cloud 13 has now been awarded and is available on the Digital Marketplace. There are more than 30,000 services available on the agreement with over 90% of them being small and medium-sized enterprises (SME). Originally launched in February 2012, the G Cloud framework is now on its 13th version. Each iteration is designed to enhance functionality to further simplify IT service procurement.

To access the Digital Marketplace, go to https://www.digitalmarketplace.service.gov.uk/

Arcivate services, terms and conditions are listed under contract RM1557.12
About Arcivate
Arcivate founded back in 2010 is an exciting, dynamic, forward-thinking company with a flexible and agile approach to delivering Cloud and SaaS solutions. As a valued Oracle Cloud Build Track Partner, we use both Oracle's and Complementary cutting-edge technologies to provide flexible, tailored solutions for our clients. We collaborate with our clients every step of the way and we are on hand during the full project lifecycle; from project inception to post-delivery support.

At Arcivate, we understand how to manage and merge the structured and unstructured information that runs your business. We have developed a SaaS solution, Mi Invoices, delivering advanced invoice automation for Accounts Payable, for Oracle ERP platforms and applications, both on-premise and Cloud environments.
Achieving more with less
The solution is to work smarter – and that means automating workflows that humans typically find laborious, difficult or inefficient.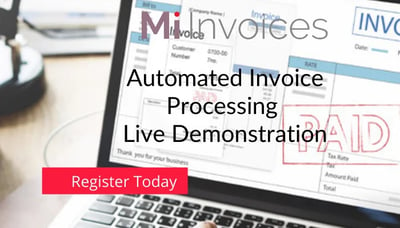 Register for your personalised demonstration of Mi Invoices
To Transform your Accounts Payable process and understand how to realise instant ROI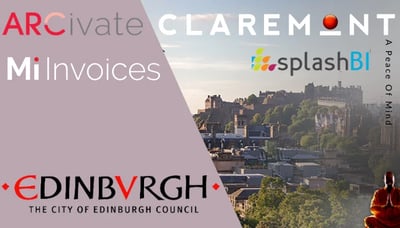 Providing Business Benefits as part of an EBusiness Suite R12 Upgrade