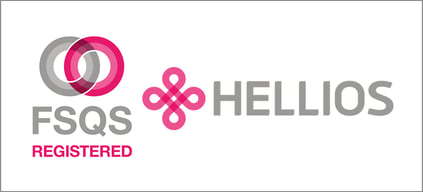 ARCivate has renewed its FSQS Stage 2 supplier qualification accreditation for the financial sector.
Hampshire UK – March, 8th, 2020
News Facts:
As part of our on-going commitment to our Financial Services clients, we have renewed our Stage 2 Qualification for our business process and practices. Our information is now available to the financial services buying organisations using FSQS.
The FSQS accreditation is valued by a growing number of the purchasers in the financial industry as it indicates a successful audit process and demonstrates Arcivate's commitment and capabilities to the sector. As the regulated environment in the financial sector becomes more complex, FSQS accreditation provides them with a standard and simple methodology for collecting and managing supplier compliance information.
FSQS helps introduce responsible business practices and is currently used by 30 Banks Building and Insurance companies: Lloyds Banking Group, Metro Bank, Santander, TSB, Shawbrook Bank, Aldermore Bank, Clydesdale Bank and Yorkshire Bank, Arbuthnot Latham, Nationwide Building Society, Weatherbys, The Bank of England, Bank of Ireland, Tokio Marine Kiln, Virgin Money, Royal Sun Alliance, Hinckley and Rugby Building Society, BNP Paribas, NFU Mutual, PCF Bank, Masthaven Bank, Schroders, Yorkshire Building Society, Family Building Society, AIB, LV=, Hastings Direct, Teachers Building Society and now with Revolut and MotoNovo Finance.

See how our Mi Invoices SaaS solution, helps in providing compliance and business benefits.
Compliance Areas Covered:
IT Security
Operational risks
GDPR
Financial
Anti-bribery/Fraud
Insurance and third-party certification
Health and Safety
Environment and sustainability
Benefits to our Customers:
Immediate access to accurate, comprehensive and high-quality data
Reduced time and cost associated with pre-qualification, assurance and on-going compliance
More effective identification and management of supply chain risk and brand reputation
Enhanced management information reporting on key supplier measures
Ability to source creditable third parties
About ARCivate
Arcivate was founded in 2010 and became an Oracle Gold Partner to address the production document management business
requirements. We are an exciting, dynamic, forward-thinking company with a flexible and agile approach to delivering Cloud and SaaS solutions. As a valued Oracle Gold Partner, we use both Oracle's and Complementary cutting-edge technologies to provide flexible, tailored solutions for our clients.
At Arcivate, we understand how to manage and merge the structured and unstructured information that runs your business. We have developed solutions to process intensive business applications such as invoice processing, human resources and customer services. Expertly delivering digital transformation for your business, across Oracle platforms and applications into both on-premise and Cloud environments.
What information is shared in the FSQS Community?
The vast majority of information collected by FSQS relates to the suppliers company and its policies and procedures, plus the products and services which are supplied. Some of the questions asked are specific to a particular customer and where there are answers to questions that have been provided, which are deemed to be specific to a particular customer, this data will only be shared with the applicable customer and will not be shared with any other bank or financial services organisation or that may join FSQS in future.
Please see Hellios Buyers Services for more details: