Automated Invoice Processing available via G Cloud
Arcivate's Cloud SaaS solution Mi Invoices, is now available to Public Sector organisations via the Digital Marketplace online at https://www.digitalmarketplace.service.gov.uk/
Discover how to automate supplier invoice processing to realise the full potential and power of your Oracle ERP application.

Join the experts from Arcivate for a demonstration of how automating your supplier invoice processing within Oracle E-Business Suite R12 and Oracle ERP Cloud can transform the way your Finance team operates
Join us on

10th December at 10.30am or 20th January at 10.30am.
During the workshop, we will be explaining how automated solutions can optimise end-to-end invoice and tax data entry processes to deliver on key business objectives.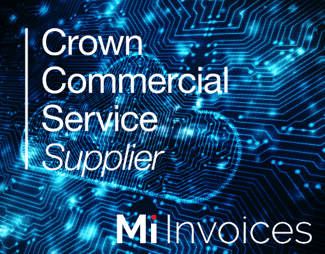 Arcivate will demonstrate automation of the Accounts Payable data entry process with its Mi Invoices SaaS solution and the business benefits of automated invoice processing.

How the solution enhances E-Business Suite and ERP Cloud functionality to deliver accuracy and compliance in every transaction, while lowering costs and minimising manual inputs.

There will also be an opportunity to put your question to the panel, who have more than 30 years' combined experience in developing automated solutions for businesses using Oracle E-Business Suite and ERP Cloud around the world.