Invoice Automation Keys to a Successful Implementation
Mi Invoices automates the intensive AP invoice process to reduce errors, increase throughput and boost efficiency, allowing organisations to shift their focus to the management of information from the processing of data.
A key component of Invoice Automation is the reporting capability, as this provides you with the high level information which enables the efficient management of the processes and identify any bottlenecks to enhance the solution further. These Finance Reports allow you to achieve the ROI's available with the deployment of this solution.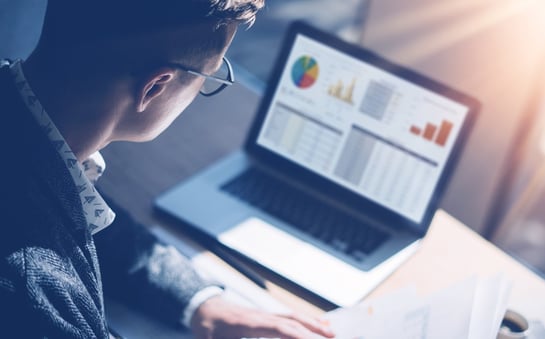 Reporting - Dashboards
Mi Invoices dashboards provides a visual access to KPI, Aging and Accrual reports for financial managers to obtain management information to enable controls and optimise the processes. It also provides search reports for business users to undertake their day today tasks and answer queries – e.g. where is my invoice, when will it be paid?
Critical to finance managers is being able to see the value of the liabilities they need to accrue for. To assist with this, the Accruals Dashboard reports provide this information and ensures the data is always available.