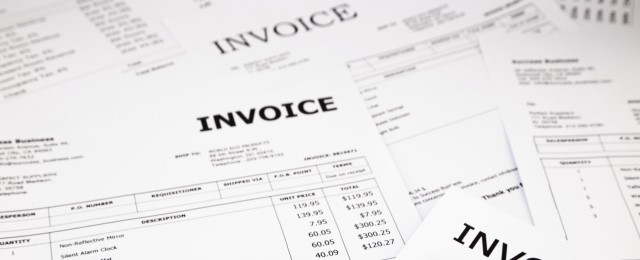 Thinking about how you pay your invoices?
Paying invoices can be complicated and some companies often spend astonishing amounts doing so, often without a clear overview of who, or what is being paid. The consequences of delays in payment of invoices and lack of control don't require an explanation, an invoice automation software system that can reduce the cost of payment, speed up execution and provide good governance is going to make a significant contribution to a company's success.
An invoice automation invoice processing system acts as an overseer for every task required to pay invoices with due diligence. It does the following: -
Never forgets a task or loses documents
Prevents documents lying unactioned in someone's in-tray
Ensures compliance with policy and regulations
Prevents duplicate payments and fraud
Guides everyone along with leaner, cheaper processes, which are standardised across the organisation, in turn reducing staff training costs
Generates metrics, which can be used for both business development and cost reductions elsewhere within an organisation
How do you control the receipt of your documents?
Invoice documents can arrive at your organisation in many different forms and at many entry points, a widespread situation is suppliers sending the same invoice to different offices to ensure they get paid or sending the same invoice both electronically and in paper form. Conversely, invoice payment may be delayed because the supplier has sent the invoice to the wrong office.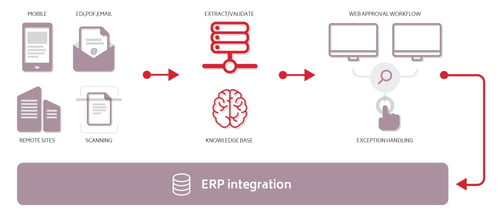 Feeding your workflows reliably requires coordinated capture, management and digitisation of incoming documents using specialised document capture software, which will record their receipt, ensure they are safely stored and accounted for.
For paper invoices, document capture software provides scanning capabilities to generate digital image files, allowing them to be captured & routed anywhere in the world without transport costs and delays. Archived digital documents are cheaper to store and altogether more accessible than a stack of boxes in a basement or warehouse when a process has finished. Receipt dates/times are recorded electronically reducing receipt processing costs – and no stamps on the invoice that obscure essential information.
For invoices received as digital files document capture software provides an audited, managed infrastructure and a single conduit for the import of digitised invoices from multiple sources into an organisation, transforming them into a standard image format suitable for Optical Character Recognition (OCR) and storing them securely in a content store.
See our Oracle blog, for the critical pillars of invoice automation processing into Oracle ERP platforms
For more information on Invoice Automation please see

: