How are invoices received? And their quality?
What's the proportion of PO to Non PO?
Where are invoices received? centrally?
How Many PO's are created after receipt of invoice?

Is 3 way matching required and is the GRN process efficient?

What information is on the PO?

Why are Late Payments occurring?
Is the Supplier putting what we expect on their invoice?
What Processes are Manual and Why?
What are you trying to Automate and Why?
How good is my Supplier communications?
Master data must be cleansed e.g. How good is my Supplier data?

Migration of legacy application?

User authentication Single Sign On (SSO)?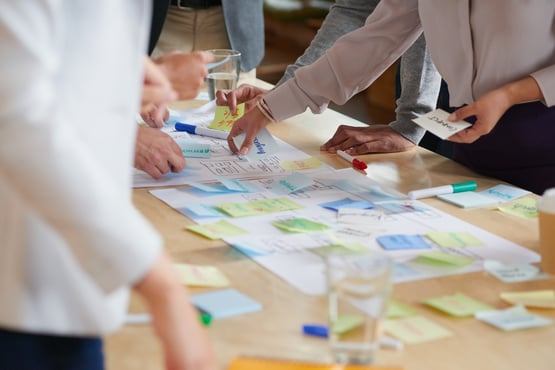 From experience and discussions with Organisations, the initial approach is always to focus on the first two points because the belief is that "if I receive a PDF and it's a PO then surely it will process with a high degree of success". This is not always the case and there are many factors that determine the success. Failure to consider the points above will lead to the solution not meeting the expectations. The organisation must buy into the process and without considering the above, your implementation will not go smoothly.
The Invoice Automation Myths
The perceived key business requirement is 100% straight through processing as processing invoices sounds straight forward, the invoice is received, information processed and then approved before submitting for payment. However, this is an unachievable myth with the biggest mistake being the belief that the process starts when the invoice is received rather than when your requisition is made. Assuming that a system could read a document with 100% accuracy, the following are elements that need to be considered
Is there a PO?
Does the invoice always match the PO?
Is the Unit Price on a line item always correct?
Is there never an Overbill of quantity?
Does the buyer always remember to include Freight charges?
How are you handling Tax or CIS?
Are utility invoice always PO based?
All these factors are outside the control of an automated system. They are driven by business process and business change. The question that needs to be asked is "how can we get to 80-90% straight throughput?". Not all business can achieve this, however, what if 90% of your invoices can be processed with minimal touch and corrections.

Be prepared to Change your Process
Taking into account the Myths of Invoice Automation, the key to success is communication between the Project Team, Accounts Payable, Procurement and Business Users. Commonly, the following is true before we arrive but are misconceptions that need to be addressed by change:
Organisations attempting to implement No PO No Pay when AP and Procurement have different ideas
Project teams initially think that business change can be implemented when a solution has gone live
Organisations think Invoice automation is about straight through processing and the solution is 100% of the requirement
Organisations believe they cannot ask the supplier to make changes or if they do, this communication can be inaccurate
That an emailed PDF is always better than an invoice through the post
Conclusion
Mi Invoices has been developed to embrace the capabilities required for the automated capture of invoices by leveraging rules, your data, and can speed up processing invoices, which leads to a reduction in the cost of processing. However, the success of the automation depends largely on careful planning and preparation and addressing key elements within the process and the business that facilitates a quick return on investment. To find out more and understand how Arcivate implements Invoice Automation and how Mi Invoices enhances the process please contact us.
For more information on Invoice Automation please see: